Tigger
About Ms Tiggy:
I look alot like my mom Patches but i'm Black with dark & light brown spots
I'm named After Tigger on Winnie The Pooh!
My person is Tonya. I love to chase & play hide-and-go-seek with her
My favorite song is "Tigger's Song"(from winnie the Pooh) !


I'll put a pix up of me soon so come back.

You may email me or the other cats bt the email button below.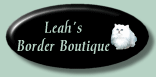 Text C by Tigger 1998


This page has been visited
times.