Snowball


Hi. My name is Snowball. I'm 2 years old. I am solid white. I am one of the cats that did not origanlly belong to the Faulks'. I belonged to a home that was mean to me but i escaped and came to my new home. I was very thin and sick when i came but im now very healthy and very loved.

I'll put a photograph up of me soon so come back.

You may email me or the other cats bt the email button below.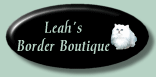 This page has been visited
times.


Text C by Snowball 1998