Shy~Baby:





Hi, my name is shybaby in order to tell you more about me. I decided to make a list.


I'm named ShyBaby because im so quiet and sweet!
My person is Terri.
I'm solid black.
I can get really grouchy sometimes.
I love when Terri feeds me cheese !!
Im cute.
My favorite thing to do is chase bugs. I love to catch them and bring them in the house but for some reason all the people run from them screaming ?!?!?
I'll put a pix up of me soon so come back.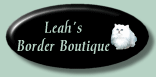 Text &copy by Shybaby 1998


This page has been visited
times.