Romeo


Hi my name is Romeo or Mr. Romeo if you prefer. I'm solid black, with green eyes. My person is Teressa(my girlfriend) She's got me very spoiled and i've got her spolied too.

I'll put a photograph up of me soon so come back.

You may email me or the other cats by the email button below. If you want to email me personally please put 'Romeo' in the subject line.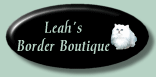 Text C by Romeo 1998


This page has been visited

times.